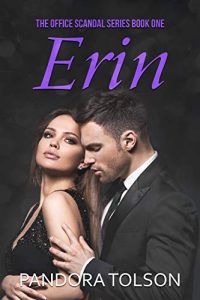 "About Erin:
Onyx prides itself on its award winning customer service, however some of the staff prefer to pride themselves on their outstanding blow job skills.
Join Erin, Tessa, Jordon, Ayla and Meredith on their Office Scandals….
Erin Rushford is the quiet one of the team at Onyx, the one you don't expect to get up to mischief. Of course looks can be deceiving. After a flirty exchange an affair begins with coworker Cody.
Will mixing business with pleasure result in getting caught or Cody's wife finding out?
Targeted Age Group: Adult
Written by: Pandora Tolson
Buy the ebook:
Buy the Book On Amazon
—>