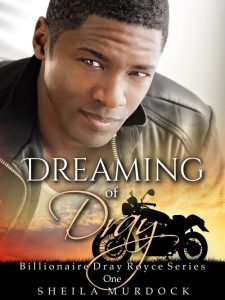 "About Dreaming of Dray: Billionaire Dray Royce Series #1:
Billionaire bachelor Dray Royce is looking for a wife, and women all over the world compete for a chance of a lifetime to become the one for him. But Eve Lyle, and other women, have no idea just how out of control things will become in the quest for this billionaire's love, especially when he makes his choice on who will be the one for him.
Targeted Age Group: 21+
Written by: Sheila Murdock
Buy the ebook:
Buy the Book On Amazon
This site contains affiliate links to products. We may receive a commission for purchases made through these links.