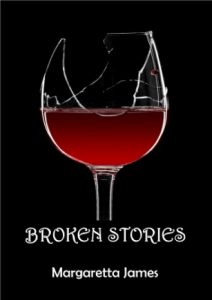 "About Broken Stories:
These literary short stories transport you to diverse settings such as rural China and Australia's tawdry Gold Coast. From a mildly erotic encounter inspired by the death of Nina Simone, to a frustrating search for an ancient gate, these tales are sure to inspire and delight.
Targeted Age Group: 18+
Written by: Margaretta James
Buy the ebook:
Buy the Book On Amazon

Author Bio:
I'm an Australian teacher and avid traveller. I love reading, writing, and going to the theatre. I listen to jazz when I'm writing. I previously spent ten years living in China.
This site contains affiliate links to products. We may receive a commission for purchases made through these links.