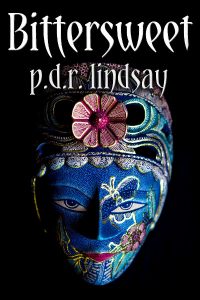 About Bittersweet:
What can Bryce Ackerman do when he returns home from a long business trip to find his fiancee, Aimee, pregnant and her family blaming him? This is 1872 and gentlemen bankers like Bryce, with a Quaker mother, do not have sex before marriage.
The unbelievable truth is that a group of army officers, guests in Aimee's home, held a competition between themselves to see how many young women they could 'deflower' in their own homes. As the appalling tale unfolds and the number of violated young women is discovered a furious Bryce swears revenge. AImee won't marry him now, and there is no way he can get justice from those officers in England without ruining the young women in society's eyes. But he could follow the regiments to India and extract justice over there.
Bryce sails to India and discovers that the officers will do anything to avoid retribution and he finds himself involving others, putting them in harm's way. He also has to face himself in exotic and erotic India where sexual temptations are on offer. Can he extract justice for those young women and bring a sense of closure to them all?
Buy the ebook:
Buy the Book On Amazon
Buy the Book On Smashwords
Buy the Book On Kobo

Author Bio:
p.d.r. lindsay (no capitals please in tribute to a favourite poet, e. e. cummings) makes New Zealand home. Born in Ireland, brought up in Yorkshire, educated in England, Canada and New Zealand, writer p.d.r. lindsay is also Mrs Salmon, Ms Lindsay-Salmon and even for eight years in Japan, Professor Lindsay-Salmon. This wide experience of different cultures colours her writing and keeps her travelling.
Social issues are her main concern which is why she writes historical stories about ordinary people, the ones whose names and lives we don't know much about. Reading the diaries and letters of parsons and farmers, wives and daughters, merchants and tradesmen shows her how the basic human dilemmas do not change over the centuries. She finds that certain human trait both good and bad, can be better shown through historical stories than through contemporary ones and hopes that readers will think about those failings as they apply to today.
Follow the author on social media:
Learn more about the writer. Visit the Author's Website
Twitter
This site contains affiliate links to products. We may receive a commission for purchases made through these links.