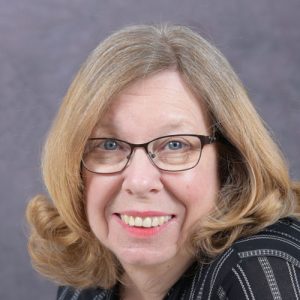 Tell us about yourself.:
I was diagnosed with depression at the age of thirty and bipolar disorder at thirty-five. I have been living with these illnesses since 1991 and have had numerous hospitalizations. Two psychiatrists told me at age thirty-nine that I would never work full time again. I have proven them wrong.
I have written two books. The F Book: 7 F's to Creating Your Fantastic Future teaches you how incorporating these seven F's will lead to a happier, healthier, more joy-filled life. The other is called My Journey Back to Myself which depicts my struggles and recovery from bipolar disorder.
As an Inspirational Speaker I share with others my coping strategies for living with bipolar disorder and how I learned to be a productive member of society again and thrive despite how I was labelled. My talk, "7 F's to Creating Your Fantastic Future" outlines seven words all starting with the letter F that led to my recovery. Those Fs are Family, Friends, Fun, Fitness, Fulfillment, Finances and Faith. I have spoken at hospitals, conferences, Rotary Clubs, libraries, colleges and universities.
My home is in Newmarket, Ontario, Canada. In the summer I love taking care of my vegetable garden and eating fresh from it every day.
Where did you grow up, and how did this influence your writing?:
I grew up on a farm one hour north of Toronto. This gave me the discipline I needed to write a book.
Do you have any unusual writing habits?
I write when I feel inspired. Currently I am writing speeches and blogs.
What authors have influenced you?
I grew up on a farm one hour north of Toronto. This gave me the discipline I needed to write a book.
Do you have any advice for new authors?
If you are passionate about what you are writing about the ideas will come; don't force them.

What is the best advice you have ever been given?
When I was very sick my mother looked me in the eye and said "Why not you?" It made me realize I would have to deal with my health issues and I wasn't immune from problems. It gave me the strength I needed to pick myself up and continue on.
What are you reading now?
Universal Human by Gary Zukav
What's your biggest weakness?
I get distracted by having fun and don't write as much as I should.
What is your favorite book of all time?
Ageless Body, Timeless Mind by Deepak Chopra.
Reading this set me on a Spiritual path many years ago.
When you're not writing, how do you like to spend your time?
In my vegetable garden
Swimming
Dancing
Playing Texas Hold 'Em Poker
Do you remember the first story you ever read, and the impact it had on you?
Not the first story but the book "When I say no I feel Guilty" had a big impact on me.
What has inspired you and your writing style?
The many authors that Oprah had on her show have inspired me.
What are you working on now?
Presently I am writing speeches and blog posts.
What is your favorite method for promoting your work?
I like to promote my work by doing Inspirational talks.
What's next for you as a writer?
I will re-write my book "My Journey Back to Myself"
How well do you work under pressure?
I prefer to feel like I have an infinite amount of time to accomplish a task.
How do you decide what tone to use with a particular piece of writing?
Sometimes I come off as preachy; everything I write about I have experienced myself.
If you could share one thing with your fans, what would that be?
Don't ever give up!
Lynn Rae's Author Websites and Profiles
Website
Goodreads Profile
Lynn Rae's Social Media Links
Facebook Page
LinkedIn
This site contains affiliate links to products. We may receive a commission for purchases made through these links.