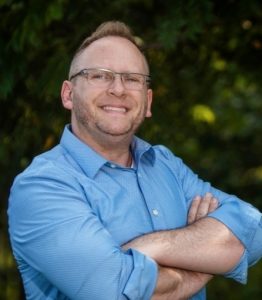 Tell us about yourself.:
I am a graduate of Purdue University and twenty-one-year veteran of the United States Army. I'm an avid storyteller, martial arts geek, sci-fi fan, Transformers collector, and high-functioning autistic. My neighbors have cows.
Where did you grow up, and how did this influence your writing?:
I grew up in Spokane, WA. A buddy of mine and I were avid D&D gamers. Most of the characters in New Elbestran were characters we played.
Do you have any unusual writing habits?
Maybe 10% of the work I do on a book is actual storytelling. The rest is research and world-building. I also read my dialogue aloud before I save it. If it doesn't flow well, it won't read well.
What authors have influenced you?
I grew up in Spokane, WA. A buddy of mine and I were avid D&D gamers. Most of the characters in New Elbestran were characters we played.
Do you have any advice for new authors?
Forgive yourself for bad writing. Everyone is bad at it when they start. Writing is equal parts potential and skill, and you can improve skills with practice. Not everyone is going to like your work, and that's okay. Don't get discouraged; get better.

What is the best advice you have ever been given?
Be the leader you wish you had while coming up in your career. Not super relevant to writing, but just good advice.
What are you reading now?
Blog posts at Medium.com. I don't really read much fiction anymore.
What's your biggest weakness?
Little Debbie
What is your favorite book of all time?
Don't @ me, but it's Atlas Shrugged. I'm not a fan of Ayn Rand, but the book is a masterpiece.
When you're not writing, how do you like to spend your time?
Spending time with my family, admiring my Transformers collection, and exercising.
Do you remember the first story you ever read, and the impact it had on you?
When it first came out, I read The Talisman by Stephen King and Peter Straub. It was the first book I ever enjoyed reading. I had wanted to be a writer since I could write, but that book made me want to write books that people would enjoy reading.
What has inspired you and your writing style?
I want to write relatable, empathetic characters. My stories are character-driven, the stories are about them and how they deal with or react to what's happening in their world.
What are you working on now?
The third installment of the Tales of Spanner series. The second one is done and will be out soon.
What is your favorite method for promoting your work?
Facebook posts and tweets
What's next for you as a writer?
I'm gonna keep writing. Do what you love, right?
How well do you work under pressure?
I'm a last-minute artist. I'm also good in a crisis. Anything else happens on Josh time.
How do you decide what tone to use with a particular piece of writing?
More and more, I rely on dialogue for exposition and plot progression. My characters aren't fantasy NPCs, they're people. They'd say "hey, new guy," before they'd say "welcome, fair traveler." I paint the world through the eyes of the characters as much as I can.
If you could share one thing with your fans, what would that be?
I very much hope to meet all of you one day at a Comic-Con book signing.
Josh Jackson's Author Websites and Profiles
Amazon Profile
Josh Jackson's Social Media Links
Facebook Page
Twitter
This site contains affiliate links to products. We may receive a commission for purchases made through these links.