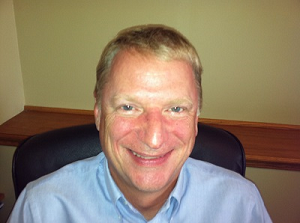 Tell us about yourself.:
I am an Amazon 5-Star Author, Graduate of Northwestern University and a Principal Consultant for Kopp Company. I am also a Talent Ambassador for The Walt Disney Company.
The Kopp Chronicles series novels have been nominated for Reader's Choice Awards and numerous "Cover of the Month" & "Book of the Day" Honors.
Where did you grow up, and how did this influence your writing?:
I grew up in the USA Midwest and it influence my upbringing and writing with it's notions of right and wrong.
Do you have any unusual writing habits?
I listen to music when I write which allows me to tune out any distractions.
What authors have influenced you?
I grew up in the USA Midwest and it influence my upbringing and writing with it's notions of right and wrong.
Do you have any advice for new authors?
The best advice I can give for a new author is to continue revising until you are satisfied with your work. After a final edit, put your work aside for a period of time and look at it again until you are satisfied with the final product.

What is the best advice you have ever been given?
To keep going even if many obstacles confront you and also to believe in yourself!
What are you reading now?
I am currently reading biographies and best sellers that depict the times and figures which have shaped out nation during these past several years.
What's your biggest weakness?
My tendency to be involved in several projects at the same time which causes distractions to my writing.
What is your favorite book of all time?
"A Christmas Carol" by Charles Dickens.
When you're not writing, how do you like to spend your time?
I prefer to travel and experience new locations around the country.
Do you remember the first story you ever read, and the impact it had on you?
The first book I read was a history book in my father's study. I enjoyed leafing through the pictures and reading descriptions of historical events. This memory has shaped my writing to this day.
What has inspired you and your writing style?
My biggest inspiration has been my family which influenced not only the subject matter but the style of how I presented the exciting characters in each of my novels.
What are you working on now?
Researching and developing an outline for the latest chapter in my epic Kopp Chronicles series.
What is your favorite method for promoting your work?
I utilize social media extensively to promote my work.
What's next for you as a writer?
To be able to expand my series of novels into more media and production opportunities.
How well do you work under pressure?
I work well under pressure after all my years in the consulting industry which gave me exposure to different management direction from each client.
How do you decide what tone to use with a particular piece of writing?
I research my subject and that gives me an emphasis for how to present it to the reader in either a dark or light vein.
If you could share one thing with your fans, what would that be?
My heart felt gratitude to my fans around the world for enjoying my novels!
Gregory Kopp's Author Websites and Profiles
Website
Amazon Profile
Goodreads Profile
BookBub Profile
Gregory Kopp's Social Media Links
Facebook Page
Twitter
Instagram
LinkedIn
This site contains affiliate links to products. We may receive a commission for purchases made through these links.