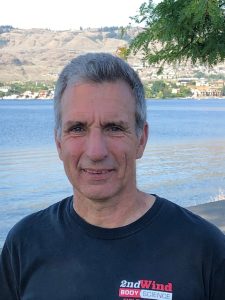 Tell us about yourself.:
Former soldier, paratrooper, United Nations peacekeeper, kickboxer. Hold a Bachelor of Human Ecology (Foods & Nutrition). Enjoy fitness, alternative healing, outdoors and books.
Where did you grow up, and how did this influence your writing?:
I grew up in Surrey, B.C. Canada. I always loved books. By grade 4, I was reading full length novels.
Do you have any unusual writing habits?
I usually follow a ritual of writing at a desk by a window and with a painted rock given to me by my daughter. I usually write in 45 minute chunks of time.
What authors have influenced you?
I grew up in Surrey, B.C. Canada. I always loved books. By grade 4, I was reading full length novels.
Do you have any advice for new authors?
Like physical training or studying, never wait for inspiration or the perfect time. Just get words on paper.

What is the best advice you have ever been given?
Writer's block is a myth, so don't buy into it (Jerry Mundis). Write even if you are scared. (Steven Pressfield).
What are you reading now?
Runaway by Harlan Coben, Willful Blindness by Sam Cooper and The Real Anthony Fauci by Robert Kennedy Jr.
What's your biggest weakness?
Book stores and libraries. A mysterious force often yanks me into them.
What is your favorite book of all time?
Strega by Andrew Vachss
When you're not writing, how do you like to spend your time?
Hiking, biking, martial arts, working out, reading, cooking and spending time with friends.
Do you remember the first story you ever read, and the impact it had on you?
Can't remember. But, Greek mythology fascinated me and drew my curiosity about legends and folklore.
What has inspired you and your writing style?
Biographies and styles of other writers, like Louis L' Amour, Steven Pressfield, Robert E. Howard and Andrew Vachss.
What are you working on now?
Young adult fiction BAIT, which is a sequel to SELO and a non-fiction piece for curing incontinence.
What is your favorite method for promoting your work?
Giveaways and podcasts.
What's next for you as a writer?
Expand into instructional videos and script writing.
How well do you work under pressure?
Good so far.
I write faster and more freely when I have specific deadlines.
How do you decide what tone to use with a particular piece of writing?
I write like I am talking or explaining something to someone.
If you could share one thing with your fans, what would that be?
Don't expect perfection. An imperfect plan executed aggressively beats a perfect plan that never starts.
Doug Setter's Author Websites and Profiles
Website
Amazon Profile
Goodreads Profile
Doug Setter's Social Media Links
Facebook Page
Twitter
Instagram
LinkedIn
Pinterest
YouTube Account
This site contains affiliate links to products. We may receive a commission for purchases made through these links.