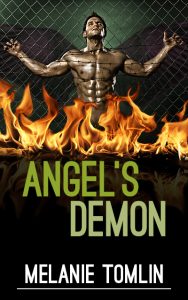 About Angel's Demon:
Protect Little Mother, when the time comes …
Satan's archdemon, Asmodeus, is jealous of the relationship the earth-bound angel, Helena, has with his lord and master. He has devised a plan that will rid them of the harlot for good, one that requires stealth, loyalty and a sacrificial lamb.
Gina's children are awakening, only to find that someone is methodically torturing and murdering anyone who has met her. The self-proclaimed angel followers seek out Helena, who they're supposed to protect, each of them wondering what an immortal could possibly need protection from. They believe that in the end it is she who will protect them.
When Helena learns of what's going on in the world around her, she tries to save as many lives as she can. Yet to stop the carnage she must come face-to-face with another earth-bound angel and defeat him — or die.
Buy the ebook:
Buy the Book On Amazon
Buy the Book On Barnes & Noble/Nook
Buy the Book On Smashwords
Buy the Book On iBooks/iTunes
Buy the Book On Kobo

Author Bio:
Melanie Tomlin was born in Beeston, England. At the age of three her family moved to suburban Melbourne, Australia, where she has lived ever since. When she was twelve her parents bought her a typewriter, and she wrote her first novel that very same year. She still has the typewriter, which is somewhat worse for wear, but that first manuscript is now nothing but a distant memory.
Melanie describes herself as an author, dabbling artist and lover of chocolate. Her artwork — the good and the bad — can be viewed on her website: https://melanietomlin.com/art/
Follow the author on social media:
Learn more about the writer. Visit the Author's Website
Facebook Fan Page
Twitter
Instagram