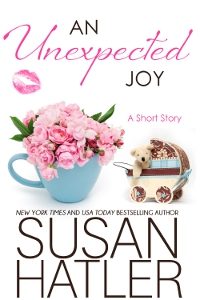 "About An Unexpected Joy:
Holly is struggling with some of life's greatest challenges, but hiking in Montana's rocky mountains gives her much needed peace she hopes to share with her husband Dave.
Targeted Age Group: General adult
Written by: Susan Hatler
Buy the ebook:
Buy the Book On Amazon
Author Bio:
SUSAN HATLER is a New York Times and USA TODAY bestselling author, who writes humorous and emotional contemporary romance and young adult novels. Many of Susan's books have been translated into German, Spanish, French, and Italian. A natural optimist, she believes life is amazing, people are fascinating, and imagination is endless. She loves spending time with her characters and hopes you do, too.
** To receive a FREE BOOK, sign up for Susan's Newsletter: http://susanhatler.com/newsletter **
You can reach Susan here:
Facebook: facebook.com/authorsusanhatler Instagram: instagram.com/susanhatler Twitter: twitter.com/susanhatler Website: susanhatler.com Blog: susanhatler.com/category/susans-blog
Follow the author on social media:
Learn more about the writer. Visit the Author's Website
Facebook Fan Page
Twitter
Instagram
This site contains affiliate links to products. We may receive a commission for purchases made through these links.