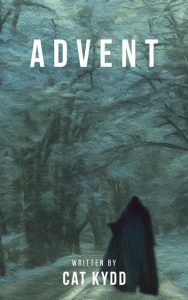 "About Advent:
Life as one of the wealthiest teenagers in New York City seems like a dream. Except, according to Andrew Slater, his existence is closer to a nightmare. Living in the luxury apartment, 740 Park Avenue, and being enrolled in the prestigious Jasper High is a realm he cannot comprehend. Dealing with his father's abusive nature, Jasper High's faculty and students' disapproval of him, and his father's loathing towards his best friend, Andrew's life is an unrelenting struggle. However, when he begins to see a mysterious, red-haired girl in his dreams and in his reality, he begins to delve into a world he could not have possibly imagined.
Targeted Age Group: Young Adult
Written by: Cat Kydd
Buy the ebook:
Buy the Book On Amazon
Author Bio:
Cat Kydd's first novel, Advent, had been formulating in her brain when she first experienced New York City at the age of sixteen. Since her visit, she began to put her vision to paper and completed her novel two years later. In addition to her writing, she is also a graphic and web designer for musical artists and a singer-songwriter who records, writes and performs her own original material. She currently lives in Dallas, Texas.
Follow the author on social media:
Learn more about the writer. Visit the Author's Website
Facebook Fan Page
Instagram
This site contains affiliate links to products. We may receive a commission for purchases made through these links.