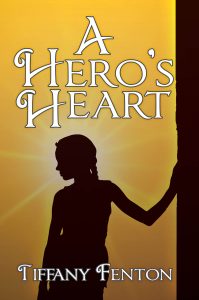 "About A Hero's Heart:
A Hero's Heart is a true story of victory, captivatingly told for the first time, from the survivor herself. It is a story of brutality, cruelty, and loss. It is a story of demons, heartache, and agony. It is a story of love, joy, and abundance. And lastly, it is a memoir told with fervor and elation. The writer shares her emotions in intimate detail as she conveys her journey from abuse, to illness, to deaths, and ultimately to ascendancy.
Targeted Age Group: young adult, adult
Written by: Tiffany Fenton
Buy the ebook:
Buy the Book On Amazon
Buy the Book On Barnes & Noble/Nook
Buy the Print Book:
Buy the Book On Barnes & Noble/Nook
Buy the Book On Black Rose Writing
Author Bio:
Author bio: As a former educator, Tiffany Fenton is passionate about using her past experiences, as dark and brutal as they may be, to equip and inspire those who have suffered from abuse, health challenges, an who are searching to find their hero within.
Tiffany was born in a small rural town in Canada, and now lives in Costa Rica. She is a professional speaker, life coach, community activist, and philanthropist. She's a warrior and a victor
Follow the author on social media:
Learn more about the writer. Visit the Author's Website
Facebook Fan Page
Twitter
Instagram
This site contains affiliate links to products. We may receive a commission for purchases made through these links.