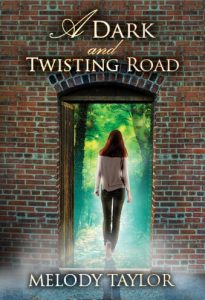 "About A Dark and Twisting Road:
Alexa is one of the lucky ones.
When the faeries kidnapped her and tricked her into an unwilling marriage to a fae lord, she eventually managed to escape.
In the years since her ordeal, Alexa has learned every trick she can to avoid being taken back. She's done her best to build something resembling a normal life: a college degree, a good career, and no faeries. "Normal" seems impossible, though – especially when her kidnappers appear to be harmless myths to anyone who's never dealt with the fae.
When Alexa discovers that her best friend, Dinah, has been replaced by a changeling, her worst nightmares come true. All too aware what Dinah could be suffering at the hands of the faeries, Alexa realizes she has no choice.
She's the only one who can go into Faerie and get Dinah back.
Targeted Age Group: 18 +
Written by: Melody Taylor
Buy the ebook:
Buy the Book On Amazon
Buy the Book On Barnes & Noble/Nook
Buy the Book On Smashwords
Buy the Book On Apple Books
Buy the Book On Kobo
Buy the Print Book:
Buy the Book On Amazon
Buy the Book On Barnes & Noble/Nook
Author Bio:
Melody Taylor planned on training wild mustangs to ride in the circus for a living, but realized at a young age that might not be the best career option. So she began to write. She lives in Minnesota with her husband, and collection of fine cats. She is currently working on her next novel.
Follow the author on social media:
Learn more about the writer. Visit the Author's Website
Facebook Fan Page
Twitter
Instagram
This site contains affiliate links to products. We may receive a commission for purchases made through these links.