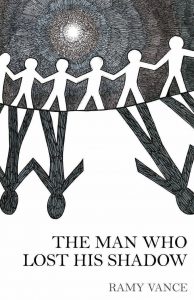 "About The Man Who Lost His Shadow:
Who knew that losing your shadow could cause so much trouble?
Meet Phillis Tomson, your run-of-the-mill, font-loving, people-fearing, terminally-shy hermit who would rather spend his days staring at fonts than talking to anyone.
His shadow Phil, on the other hand, wants to run with the bulls, bungee jump and ride Space Mountain. And when Phil senses an opportunity to break free from his adventure-averse host, he seizes it with both shadowy hands.
The Guardians of Universal Order do not take kindly to Phil's dash for freedom — a flagrant violation of the shadow-host bond — and immediately unleash an apocalyptic wrath so intense that it threatens to rupture the very fabric of reality.
All Phillis Tomson ever wanted to do was stare at his fonts, but those days are gone.
The fate of the universe now rests on one man and his want-away/went-away shadow.
If you like Tom Holt Terry Pratchett, Justin Anderson and Douglas Adams, then you'll love the strange, hilarious, often confounding shadowy world of the Man Who Lost His Shadow.
Buy the ebook:
Buy the Book On Amazon